Episodes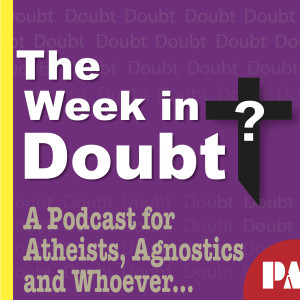 Wednesday Dec 09, 2020
Wednesday Dec 09, 2020
Hey Everyone! Sorry for the delay. This one really took awhile to edit!
This week: My take on the recent monolith phenomenon, Joe Rogan vs Whole Foods founder John Mackey on the topic of a plant based diet and CosmicSkeptic and Justin Brierley on reconciling Christianity and Evolution.
As always...thanks for listening!
https://www.patreon.com/theweekindoubt
http://palbertelli.podbean.com
http://www.facebook.com/TheWeekInDoubtPodcast
https://itunes.apple.com/us/podcast/the-week-in-doubt-podcast/id510160837
www.audibletrial.com/theweekindoubt
Twitter: @theweekindoubt
Also available on Stitcher