Episodes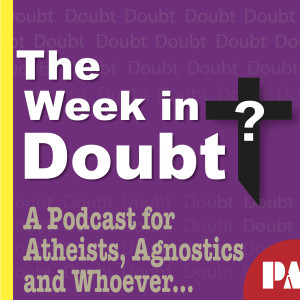 Sunday Nov 06, 2016
Sunday Nov 06, 2016
This week: A shoutout to my friends in Voice of Doom and some news stories.

As always...thanks for listening!
https://www.patreon.com/theweekindoubt
http://palbertelli.podbean.com
http://www.facebook.com/TheWeekInDoubtPodcast
https://itunes.apple.com/us/podcast/the-week-in-doubt-podcast/id510160837
www.audibletrial.com/theweekindoubt
Twitter: @theweekindoubt
Also available on Stitcher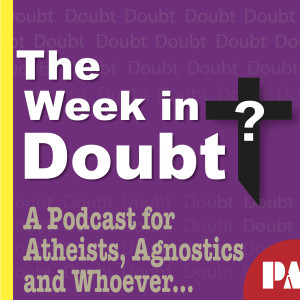 Sunday Sep 07, 2014
Sunday Sep 07, 2014
In light of recent (and deeply disturbing) news stories involving the decapitation of U.S. journalists by ISIL militants I've decided to focus this episode on the question of what the Koran has to say regarding beheading. I also veer off to explore Jewish/Muslim relations throughout the centuries.
As always, thanks for listening.
http://palbertelli.podbean.com
http://www.facebook.com/TheWeekInDoubtPodcast
https://itunes.apple.com/us/podcast/the-week-in-doubt-podcast/id510160837
www.audibletrial.com/theweekindoubt
Twitter: @theweekindoubt
Also available on Stitcher