Episodes
Thursday Nov 15, 2018
Thursday Nov 15, 2018
It's finally done! Here's that Baphomet documentary I've been promising.
As always...thanks for listening!
https://www.patreon.com/theweekindoubt
http://palbertelli.podbean.com
http://www.facebook.com/TheWeekInDoubtPodcast
https://itunes.apple.com/us/podcast/the-week-in-doubt-podcast/id510160837
www.audibletrial.com/theweekindoubt
Twitter: @theweekindoubt
Also available on Stitcher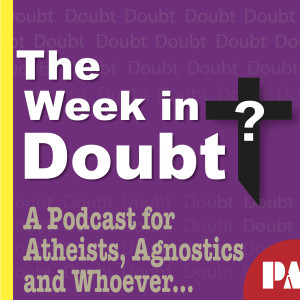 Saturday Apr 18, 2015
Saturday Apr 18, 2015
This video is based on an excerpt from episode 144, in which I discuss the "Uncanny Valley" phenomenon. Features a lot of creepy imagery; you may feel the need to take a shower afterwards...