Episodes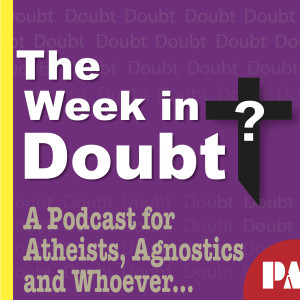 Tuesday Jun 28, 2022
Tuesday Jun 28, 2022
This week: My personal struggle with depression, Jesse Lee Peterson gay scandal, thoughts on Roe v Wade, Steven Anderson, Gallup poll suggests belief in God in decline and thousands flock to Stonehenge for the Summer Solstice.
As always...thanks for listening!
https://www.patreon.com/theweekindoubt
http://palbertelli.podbean.com
http://www.facebook.com/TheWeekInDoubtPodcast
https://itunes.apple.com/us/podcast/the-week-in-doubt-podcast/id510160837
www.audibletrial.com/theweekindoubt
Twitter: @theweekindoubt
Also available on Stitcher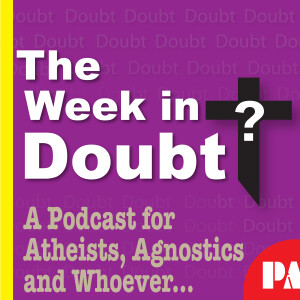 Sunday May 25, 2014
Sunday May 25, 2014
This week I record an impromptu last minute episode. Topics include: Busty Jesus Gnome, Fred Phelps and Phil Robertson...
http://palbertelli.podbean.com
http://www.facebook.com/TheWeekInDoubtPodcast
https://itunes.apple.com/us/podcast/the-week-in-doubt-podcast/id510160837
www.audibletrial.com/theweekindoubt
Twitter: @theweekindoubt
Also available on Stitcher