Episodes
Sunday Sep 29, 2019
Sunday Sep 29, 2019
Sorry it's late, but here's episode 338!
https://www.patreon.com/theweekindoubt
http://palbertelli.podbean.com
http://www.facebook.com/TheWeekInDoubtPodcast
https://itunes.apple.com/us/podcast/the-week-in-doubt-podcast/id510160837
www.audibletrial.com/theweekindoubt
Twitter: @theweekindoubt
Also available on Stitcher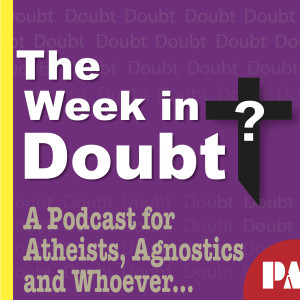 Thursday Feb 08, 2018
Thursday Feb 08, 2018
This week I respond to an episode of the Rubin Report in which Jordan Peterson and Ben Shapiro discuss Sam Harris.
As always...thanks for listening!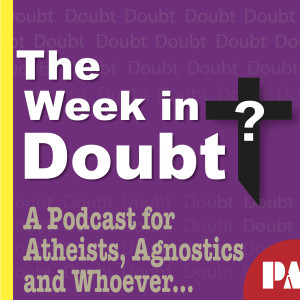 Monday Apr 20, 2015
Monday Apr 20, 2015
This week I share some "spooky coincidences" and an anecdote from my childhood.
Thanks for listening!
http://palbertelli.podbean.com
http://www.facebook.com/TheWeekInDoubtPodcast
https://itunes.apple.com/us/podcast/the-week-in-doubt-podcast/id510160837
www.audibletrial.com/theweekindoubt
Twitter: @theweekindoubt
Also available on Stitcher