Episodes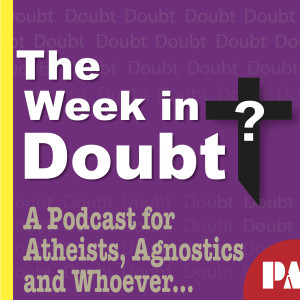 Tuesday Nov 08, 2022
Tuesday Nov 08, 2022
This week I bring you a VERY belated Halloween special. Here's my all new audio documentary on the legend of Stingy Jack and the history of the jack-o'-lantern. 
As always...thank you for listening!
https://www.patreon.com/theweekindoubt
http://palbertelli.podbean.com
http://www.facebook.com/TheWeekInDoubtPodcast
https://itunes.apple.com/us/podcast/the-week-in-doubt-podcast/id510160837
www.audibletrial.com/theweekindoubt
Twitter: @theweekindoubt
Also available on Stitcher
Tuesday Dec 17, 2013
Tuesday Dec 17, 2013
In this follow up to last years Christmas episode, I take a look at some of the strange companions of Saint Nicholas found in European tradition and folklore.
As always...thanks for listening!
http://palbertelli.podbean.com
http://www.facebook.com/TheWeekInDoubtPodcast
https://itunes.apple.com/us/podcast/the-week-in-doubt-podcast/id510160837
www.audibletrial.com/theweekindoubt
Twitter: @theweekindoubt