Episodes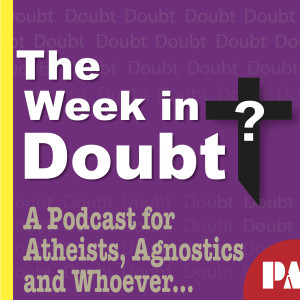 Monday Feb 16, 2015
Monday Feb 16, 2015
This week I bring you an epic length interview with Anonymous Steve: a Doctor of Psychology and Dad from the Uk, caught in a controversial court case, in which he was ordered by a judge to bring his children to Catholic mass. 
As always...thanks for listening!
http://palbertelli.podbean.com
http://www.facebook.com/TheWeekInDoubtPodcast
https://itunes.apple.com/us/podcast/the-week-in-doubt-podcast/id510160837
www.audibletrial.com/theweekindoubt
Twitter: @theweekindoubt
Also available on Stitcher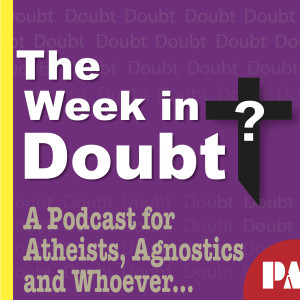 Monday May 28, 2012
Monday May 28, 2012
I managed to squeeze a decent amount of content into this episode. I start out talking about animals and religion (yet again), but move on to discuss some old debates between prominent atheists such as Daniel Dennett and Richard Dawkins and Christian speakers such as Dinesh Desouza and John Lennox. I finish by discussing a couple of recent news stories. As always, thanks for listening!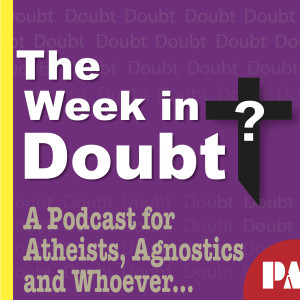 Sunday May 06, 2012
Sunday May 06, 2012
A look at the phenomenon of "hidden hands": that feeling that someone or something is guiding or protecting us. Some of the related topics I touch on include Carl Jung's concept of "synchronicity" as well as the beliefs of legendary author Joseph Campbell. As always, thanks for listening!