Episodes
Monday Dec 31, 2018
Monday Dec 31, 2018
A belated Christmas special...

https://www.patreon.com/theweekindoubt
http://palbertelli.podbean.com
http://www.facebook.com/TheWeekInDoubtPodcast
https://itunes.apple.com/us/podcast/the-week-in-doubt-podcast/id510160837
www.audibletrial.com/theweekindoubt
Twitter: @theweekindoubt
Also available on Stitcher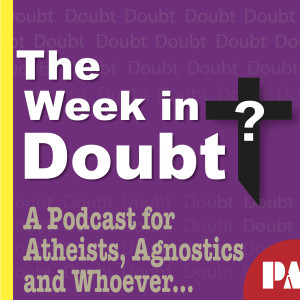 Monday Dec 24, 2012
Monday Dec 24, 2012
I know I'm cutting it close, but finally here's the Christmas special! As I type this we're 18 minutes away from Christmas 2012. I put a lot of work into this one, so I hope you enjoy it. There's no Atheist preaching in this episode. This one's for everyone. As always...thanks for listening!