Episodes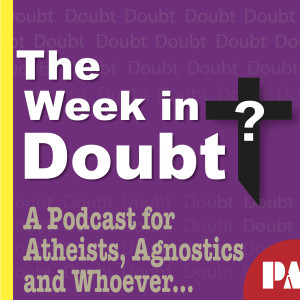 Saturday Mar 27, 2021
Saturday Mar 27, 2021
CORRECTIONS: I found a couple of errors after I had already published the episode. Near the beginning I accidentally use the word "obelisk" when I probably should have said "monolith" and near the end (in the reincarnation segment) I incorrectly state that the young Native American man and the head chief he's said to be the reincarnation of are both named "Alex". The young man's name is Alex Stoney but head chief Tate's first name is "Albert" not "Alex". These might seem like relatively small errors, but nevertheless I wanted to issue a correction.
My in-depth review of the Netflix documentary series 'Surviving Death'.
Took me a month, but here it is! Sorry for the wait, everyone.
https://www.patreon.com/theweekindoubt
http://palbertelli.podbean.com
http://www.facebook.com/TheWeekInDoubtPodcast
https://itunes.apple.com/us/podcast/the-week-in-doubt-podcast/id510160837
www.audibletrial.com/theweekindoubt
Twitter: @theweekindoubt
Also available on Stitcher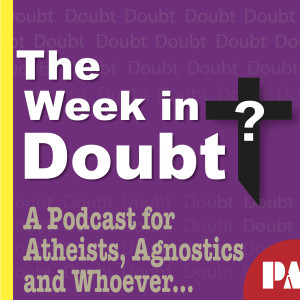 Monday Dec 17, 2012
Monday Dec 17, 2012
In this episode: some recent and not so recent news stories, including the recent nightmarish massacre in Newtown CT, Mike Huckabee's comments on the aforementioned tragedy, Pat Robertson's surprising comments on creationism and the story of a sexist policy at a well known university. As always...thanks for listening!