Episodes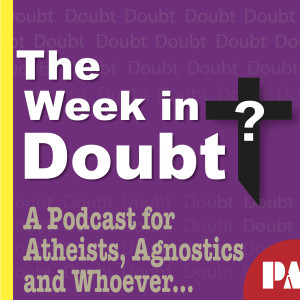 Sunday Jul 24, 2022
Sunday Jul 24, 2022
This week: a Satanic mom gets school board to revise dress code, Christian nationalists chant a chilling decree, congressional candidate Ceci Truman denounces gay marriage and hate preacher Aaron Thompson launches homophobic attack at Hemant Mehta.
As always...thanks for listening!
https://www.patreon.com/theweekindoubt
http://palbertelli.podbean.com
http://www.facebook.com/TheWeekInDoubtPodcast
https://itunes.apple.com/us/podcast/the-week-in-doubt-podcast/id510160837
www.audibletrial.com/theweekindoubt
Twitter: @theweekindoubt
Also available on Stitcher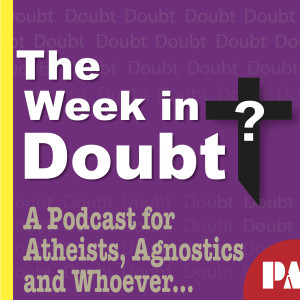 Saturday Aug 13, 2016
Saturday Aug 13, 2016
This week: the campaign to free mom and charity worker Nazanin Ratcliffe, the story of an Atheist Mom ordered to take Christian counseling classes and a clip of Sam Harris on the subject of Race and Violence.

Thanks for listening!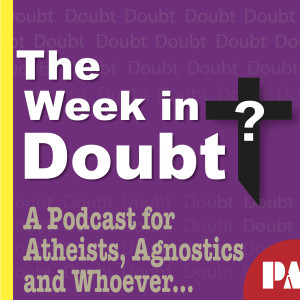 Sunday Apr 26, 2015
Sunday Apr 26, 2015
This week: Bruce Jenner come out, Atheist Mom and The Shroud goes on display.
http://palbertelli.podbean.com
http://www.facebook.com/TheWeekInDoubtPodcast
https://itunes.apple.com/us/podcast/the-week-in-doubt-podcast/id510160837
www.audibletrial.com/theweekindoubt
Twitter: @theweekindoubt
Also available on Stitcher